The table is beautifully set, the silverware is gleaming, and the wine is uncorked and ready to fill each glistening glass. When you raise a glass with your guests, you don't have to worry about finding a blemish that could take away from the moment. With Cove dishwashing, every occasion can begin brilliantly with always spotlessly clean and dry dishes.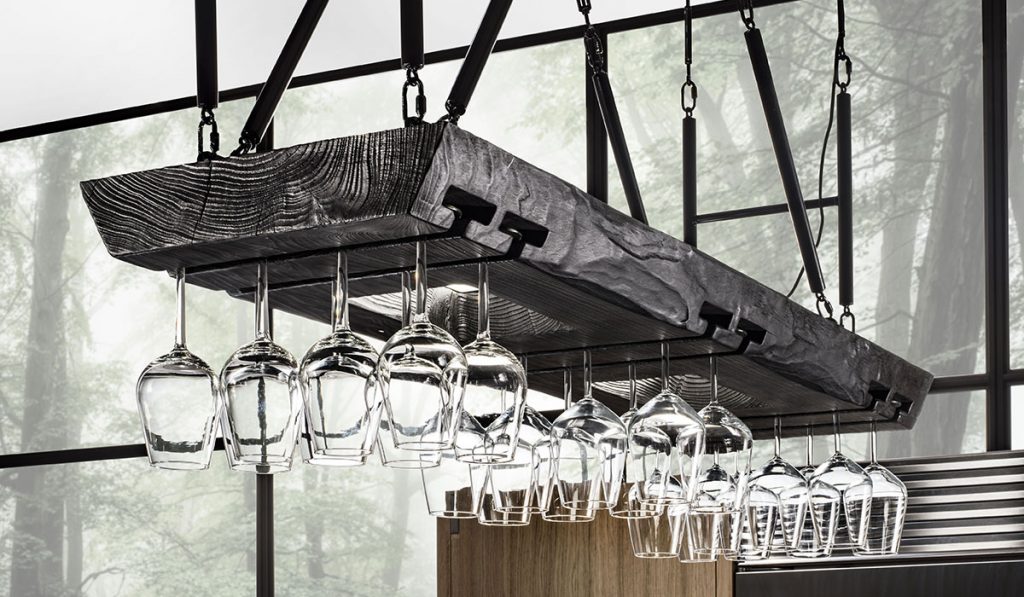 With the Cove dishwasher, you can be sure that your dishes are clean and ready for your table. With three spray arms and 43 jets, your dishes are cleaned from every angle. The added benefit is that you don't have to pre-rinse your dishes before you load them into the dishwasher or spot-polish them when you take them out.
The option for the built-in water softener also delivers exceptional cleaning power and spotless dishes. The other benefit is that this dishwasher is connected to your smartphone through an app. You know when the rinse aid is running low and even allows you to place an order through Amazon Dash. You can also start your dishwasher through the app and receive a notification when the cycle is finished.
At the end of the meal, this dishwasher is easy to load. The third rack at the top of the dishwasher has a dedicated spray arm and accommodates the utensils that are difficult to clean. This dishwasher can also hold 24 wine glasses and the China/Crystal program gently cleans your most delicate dishes, eliminating the need for hand-washing after your dinner party.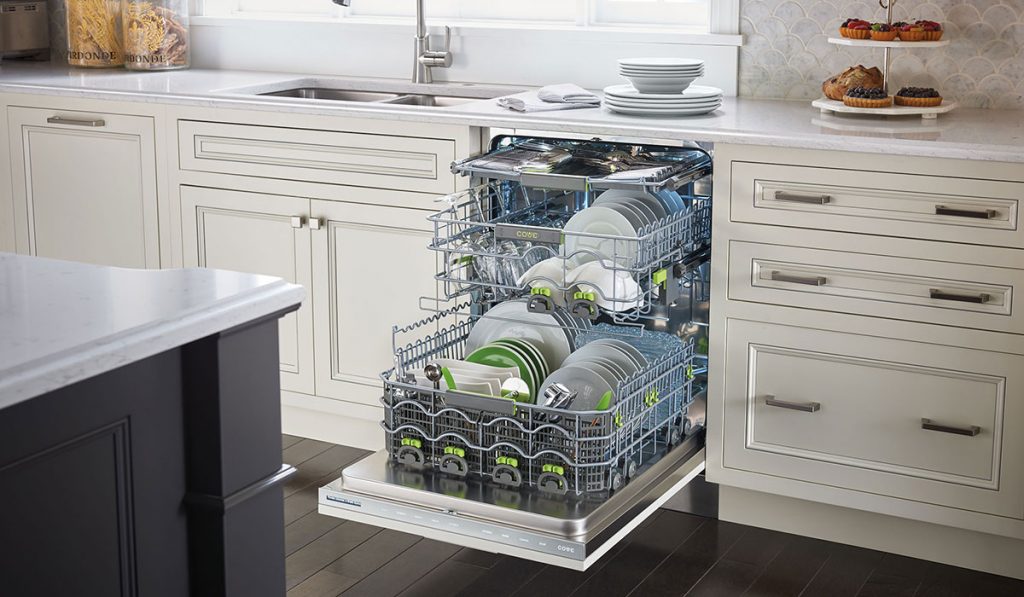 You can even start the dishwasher before your guests leave. The Cove dishwasher is one of the quietest models on the market. At 42 dB, the sound level comes in well below the average 48 dB, which means that your after-dinner conversation won't be interrupted. Cove dishwashers have a professional exterior but are also panel-ready to match any of your current cabinets. These models are also designed to be perfectly flush with other cabinets so that it doesn't go beyond the depth of your counter.
All of these features mean that you can spend more time at the dinner table with friends and family. We know that sparkling dishes are part of any beautiful table setting, and we are here to help you bring that into your home.