'Tis the season to make it at home! This recipe for eggnog is delicious and creamy with a touch of bourbon and nutmeg. Enjoy this traditional holiday treat in a whole new way!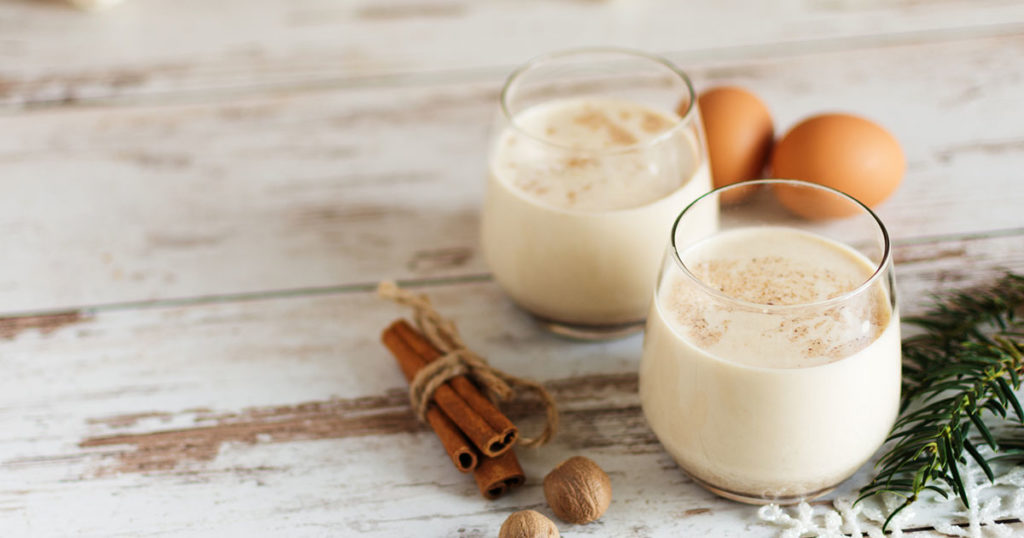 YIELD: Serves 4 to 6
Ingredients
1 cup heavy cream
6 tablespoons sugar
2 large eggs
½ teaspoon freshly grated nutmeg
⅛ teaspoon salt
¼ cup brandy
¼ cup bourbon
¾ cup whole milk
Directions
Place heavy cream and sugar in the blender. Select a low speed and blend, gradually increasing the speed to HIGH until the cream is just whipped, 15-20 seconds. Do not overmix. Remove about ½ cup of whipped cream from blender, set aside in a bowl, and refrigerate.
Add all remaining ingredients to the blender and blend on a medium speed until blended, about 15 seconds. Chill eggnog in the refrigerator in the blender jar for at least 1 hour. Just before serving, add reserved whipped cream to blender and PULSE 2 to 3 times.
Pour eggnog into cocktail glasses, garnish with additional grated nutmeg, and serve immediately.
Recipe from our friends at Sub-Zero, Wolf, and Cove.