When you bring a Wolf Built-In Oven into your home, you can be sure that you are bringing in the very best. Refined by more than eight decades of professional cooking, the technology, durability, and design of Wolf make it an ideal addition to your kitchen. Wolf offers you the look and the technology you demand from your appliances and has options to fit your cooking style and your kitchen.
Read on to see which type of Wolf Built-In Oven fits your cooking style.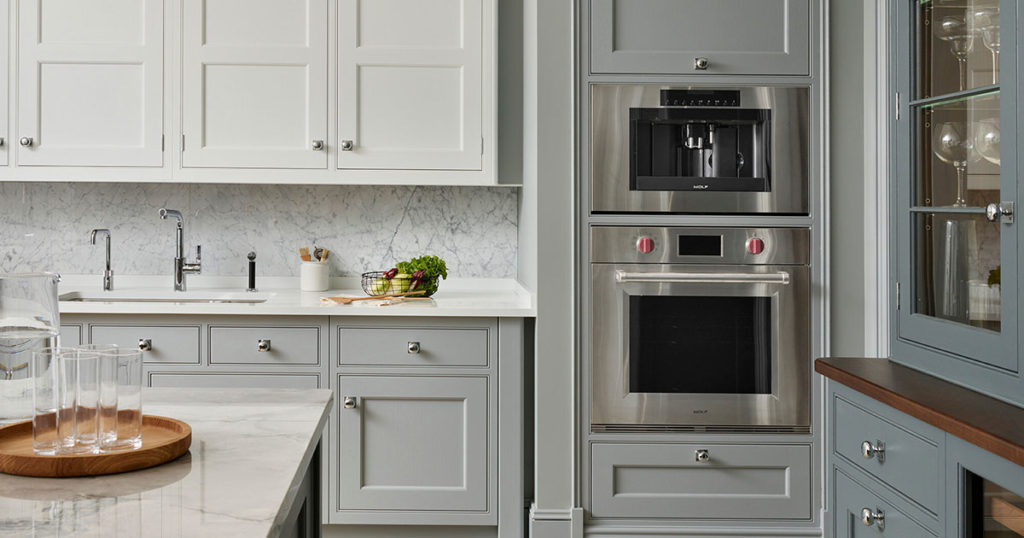 The Cookie Master
If you are on a quest to produce the perfect cookie, you can end your search with the Convection Oven. Once you experience how the convection oven can produce three evenly cooked trays of cookies at the same time, you understand what makes this oven so amazing. The heat source comes from the back, not the bottom like most traditional ovens.
Wolf Convection Ovens also have two fans that circulate hot air throughout the cooking process to spread the heat evenly around all of the cookies. But this type of cooking doesn't just produce amazing cookies, it means that anything you create bakes faster and more evenly than traditional ovens. It also means your famous cookies come out of the oven with a nice crispy outside and a tender, gooey inside.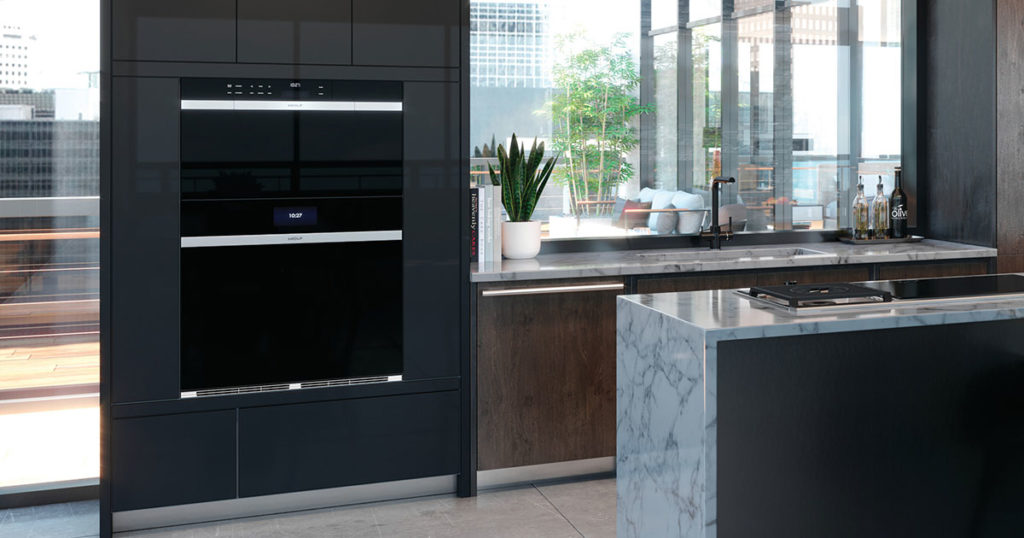 The Bread Baker
If you want the ultimate in versatility, the Convection Steam Oven is for you. With the option to choose steam only, convection only, or a combination of both, you'll achieve light and fluffy bread and slow-roasted and tender meats with a crisp exterior. Steam ovens use water vapors to cook the food, which locks in more of the food's natural nutrients and flavors. You can also use the steam oven on a low setting to quickly defrost meats or use both settings to create beautiful loaves of bread like a professional bakery.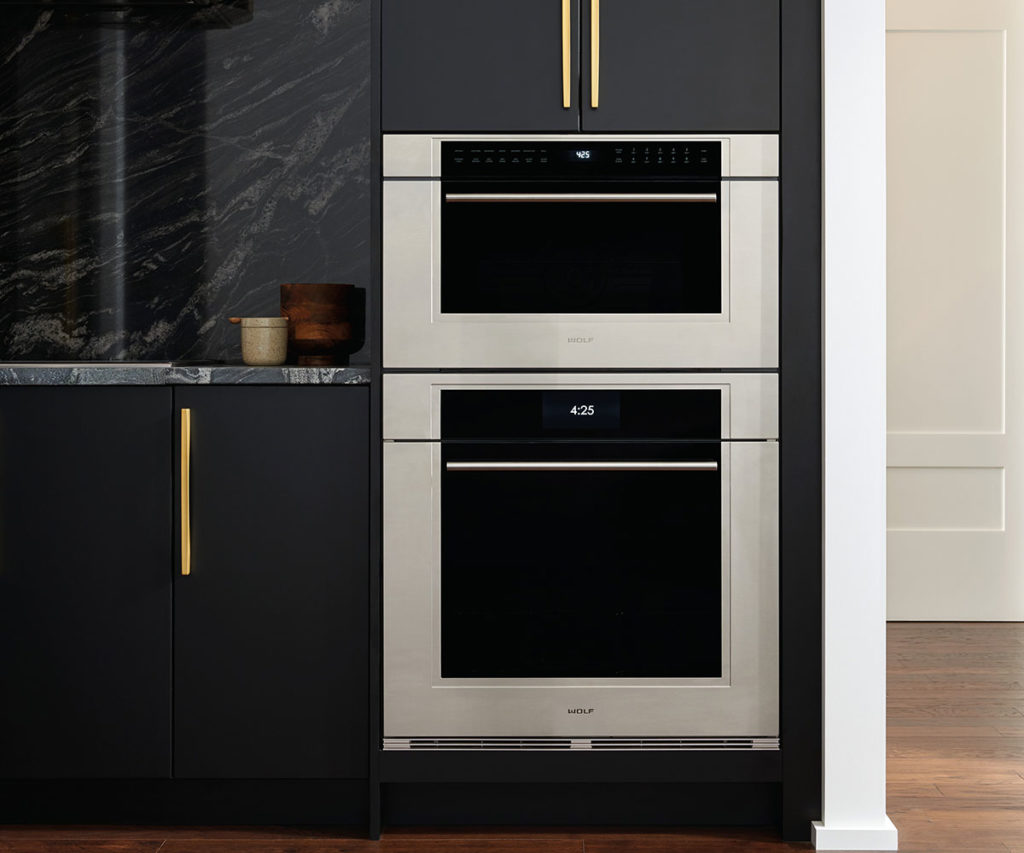 The Chef on the Go
By combining microwave, convection, and broiling capabilities, the Convection Speed Oven is faster and smaller than a traditional oven. It allows you to produce a wide variety of foods in a shorter amount of time – perfect for busy people who understand the importance of a home-cooked meal.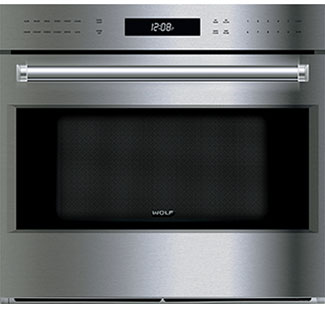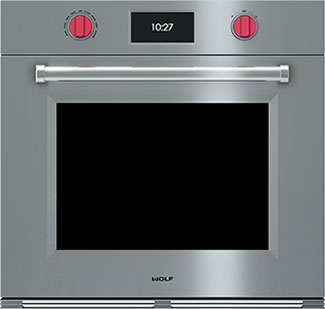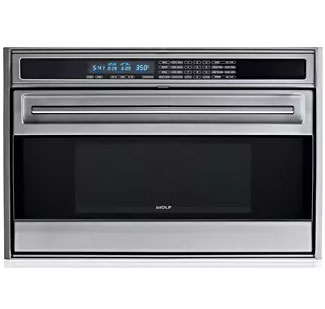 Which Size is Right For Your Kitchen
Once you determine the type of oven you want, next you need to consider your space. Wolf Built-In Ovens provide you the ultimate flexibility for your space. You can choose to stack the ovens on top of each other, install them side by side, or even locate them in separate parts of the kitchen.
For those with limited space, consider the Wolf E Series. With a 24-inch width, this is Wolf's smallest option. The E Series features traditional touch controls and is available in all three types of ovens mentioned above.
Wolf's 30-inch wide M Series Ovens fit a standard size wall oven opening and are also available in all three oven styles. The M Series is their most technologically advanced oven with smart touchscreen controls.
For even more cooking space, opt for the Wolf L Series. This 36-inch Convection Oven boasts an electronic control panel that elegantly rotates into position upon use.
Choosing Your Distinctive Wolf Style
The final step is choosing the design style that fits the look and feel of your kitchen. Wolf's Contemporary Style features glass surfaces that are sleek and minimal. The Professional Style features stainless steel, just like the pros use in their kitchens. The Transitional Style is a mix of both glass and stainless. So no matter what your cooking preference, the size of your kitchen, or your design demands, Wolf has just the right Built-In Oven for you.