Perfect for small picnics or family dinners, this pulled pork recipe offers irresistible tenderness and just the right amount of spice. Marinated in a combination of ingredients including pineapple juice, garlic, and jalapeños, each bite of pulled pork is bursting with flavor no matter how you serve it. For a gently perfected roast, use the moisture setting on your Miele Combi-Steam Oven.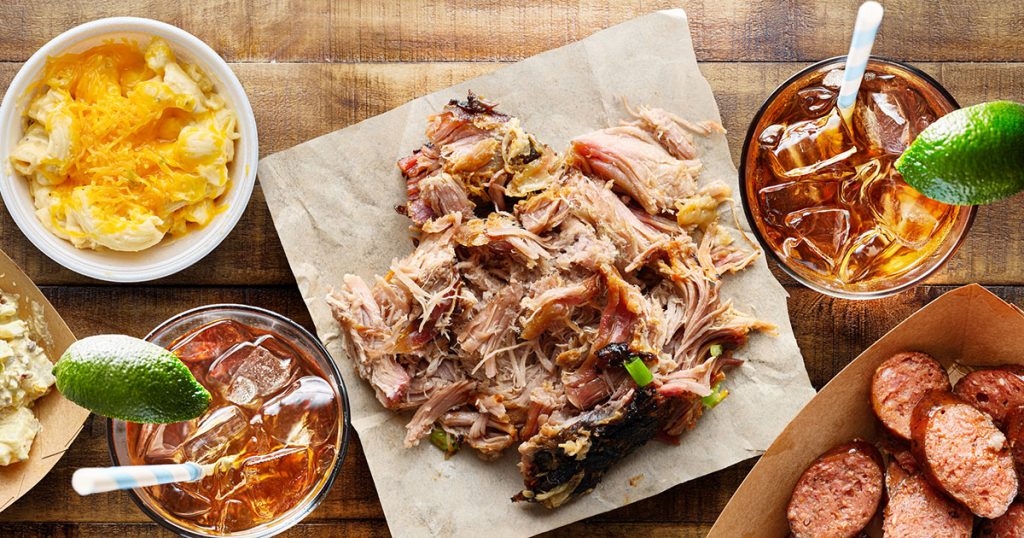 Ingredients
2 cups pineapple juice
1/2 cup soy sauce
1/4 cup balsamic vinegar
3 tablespoons olive oil
2 tablespoons honey
1 tablespoon fresh ginger, grated
2 tablespoons fresh garlic, minced
3 jalapenos, roughly chopped
1 sweet onion, roughly chopped
1 bunch cilantro, roughly chopped
1 package banana leaves
1 pork shoulder or butt, 4-5 pounds
Directions
In a large bowl, combine the first 7 ingredients. Whisk to combine and add jalapenos, onion, and cilantro. Place pork in a large food-safe plastic bag or vacuum sealing bag. Add marinade and seal to marinate overnight or at least 4 hours in the refrigerator.
Remove pork from bag and discard marinade (or leave 1/2 in the roasting pan for extra flavor). Wrap in clean banana leaves and place in Miele HUB 62-22, Dutch Oven, or roasting pan. Cover with lid or foil.
Slide on shelf level 1 in the Combi-Steam Oven. Program the oven: Operating Modes / Combination Mode / Convection Bake / 300°F / 2 hours / 60% moisture.
After 2 hours remove the lid or foil. Program the oven: Combination Mode / Convection Bake / 300°F / 20 minutes / 100% moisture.
When program is complete, remove from oven and use two forks to pull meat off the bone.
Pulled pork goes nicely with mango salsa and rice or mix with barbecue sauce and serve on buns.
Recipe from our friends at Miele.